About Us
We restore the lives of men by teaching life skills that foster sobriety, integrity and independence in a safe, supportive and structured environment.
Restoration Ranch is located in Ramona, California. It is in a beautiful and rural setting in the foothills of San Diego County. The Ranch is a temporary home to adult men who have a sincere desire to be set free from drugs, alcohol, or addictive behaviors.
Our Work
Established in 1999, Restoration Ranch is San Diego's Premier nonprofit drug and alcohol recovery and sober living home in the town of Ramona, CA. The Ranch is for men who have a sincere desire to be set free from drugs, alcohol or any other addictive behavior. We also welcome men coming out of jail to help them discover new ways to live productive lives.
Directed by Brian Storm, Restoration Ranch provides a structured program that teaches men how to live alcohol and drug free, develop job skills, possess strong work ethics, promote integrity and manage anger so that they can succeed. This program is offered for $750.00 per month.
Restoration Ranch's program is faith based and implements the twelve steps. Faith based programs are proven to have a greater success rate with less chance of recidivism because individuals learn that their lives have a greater purpose.
We understand that addiction is a disease that influences both the mind and the body.  Restoration Ranch is here to help. Learning to understand and control alcohol and drug addiction is one of the most crucial journeys in an individual's life.
At Restoration Ranch, our goal is to help men in an environment of love and understanding to heal, restore their families and relationships and put their lives on the path to success and happiness. We like our residents to feel that we are an extension of their family and once they have started the recovery process we will always be here to love and support them.
Call (760) 787-9432
Monday-Friday, 8:00am – 5:00pm
Public Defender Recommendation
San Diego County Public Defenders recommend Restoration Ranch Ramona Drug and Alcohol Rehab as an alternative to incarceration.
Christian Based Program
The Ranch uses Christian principles, Bible Studies, 12 Step programs, and practical training to prepare residents to resume a productive role in society and begin a new and victorious life.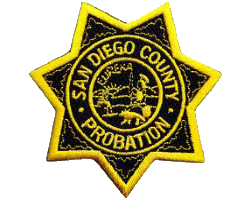 Relationship with SD Probation
San Diego County probation officers recommend Restoration Ranch as an alternative to jail or other drug and alcohol residential treatment programs.
Our Process
We realize that addiction can take hold of anyone for a variety of reasons. Addiction not only affects the whole person, mind, body and spirit, but also those close to the individual. Therefore, a holistic approach is needed when dealing with addiction issues. At Restoration Ranch, we start by helping the men take a couple of weeks to breathe, regroup and reflect. It is a "time out" from the pressures and demands of everyday life and relationships. During this time the individual may feel physically sick as their body adjusts to not consuming the addictive substance. Hydration and nutrition is key during this process in helping the body heal. After this period, men begin the process of learning, talking and working with others on how to live without dependency. It is our hope that these men will understand that they are important members of society and that they are miracles born with a purpose. When we learn to value ourselves, we can then value others. We have a cause/effect relationship with each person we encounter in life. When we respect and are considerate of others we will get the same back in return. We encourage our men to engage in mindful living. We teach to live each day mindful of what we want our lives to reflect and be thoughtful of each word and action. By doing so we bless others and we will be blessed.
Sober Living Home
We offer sober living for a cost of $700.00 a month.  This provides a safe and sober environment for men to continue the process of recovery. Sometimes men feel that they need the added help and support of living with like minded sober individuals. Going back to the home or environments from which these men originated often times is not the safest or best choice.
While in the sober living program, men don't have to follow the same structured routine of the ranch program. They cook their own meals and attend work, meetings and church on their own schedule. Nevertheless, it is our hope that our sober living men still maintain a rather structured life. It is structure that helps to keep them strong and to resist temptations.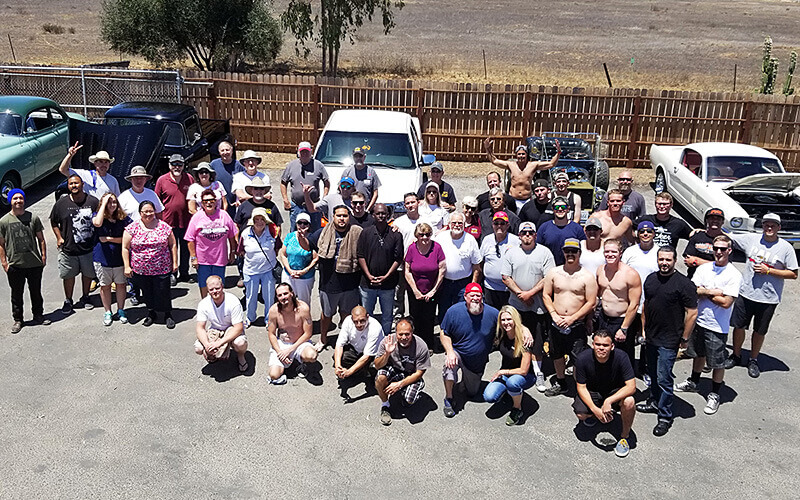 We Are Family
At Restoration Ranch we try to create a family environment.  So many sober living homes have a corporate feel and do not create an environment that is suitable for someone in recovery.  That is not the case with Restoration Ranch.  Here we promote friendships and we create personal bonds that will last a lifetime.  Give us a call and we will do our best to help you.
We Are A Destination For:
Alcohol Recovery
Marijuana Recovery
Methamphetamine Recovery
Cocaine Recovery
Heroine Recovery
Opiate Recovery
Pain Killer Recovery
Sober Living
Prescription Drug Addiction